R RADIANT ENGINEERING's Product Animation team creates realistic 3D animation and illustration of mechanical parts, components and machines. These detailed mechanical animations are very useful in visualizing a product or concept even before a prototype is produced.

Using product animation, you can also showcase the functionality of the product and highlight any one part or component. This visualization can be used to show how your product functions. A prototype visualization can be used to show a potential customer a product simulation or it can be used by engineers and product designers of your company to fine-tune the product design.
Advantages of 3D Product Animation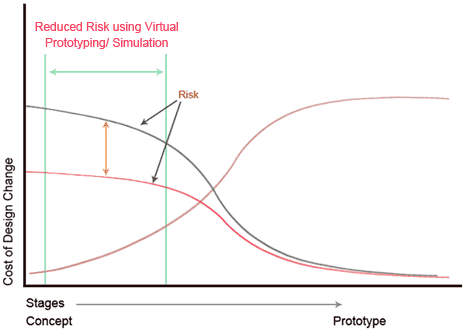 3D product animation allows for easy checking of accurate wire frame geometry creation, kinematics and quick verification of designs against specifications and design rules.

This type of product simulation gives you a better idea of the final product and its performance. Mechanical 3D product animation helps to identify and eliminate the time-consuming and repetitive aspects of product design. Mechanical engineers and product designers can use mechanical 3D animations during the early stages of product design when the concept is still abstract. The mechanical 3D product animation is very useful in producing virtual prototypes of new products/ concepts. 3D Mechanical animation services help in simulating the concept/product in the virtual world and provide designers with working models of the product in development. 3D product animation is also very helpful for jurors to investigate mechanical engineering failures, designing flaws .
3D Mechanical Product Animation from R RADIANT ENGINEERING
Our company's animation experts can work from engineering drawings, CAD files or product samples to provide true-to-life animation of your products.
For mechanical 3D animations that are even more precise, our engineers and animation experts work with story boards, keeping in mind the end use of the animation. We can create 3D models from hand drawings or sketches with 2D CAD data or specifications incorporated into the animation. We build detailed 3D models of the product, highlighting any aspect of it as required. Product samples help us gauge the client's expectations and standards and our team works towards meeting these expectations.
Stages in 3D Mechanical Product Animation at R RADIANT ENGINEERING
Each project is different and requires its own set of stages and steps. The 3D animation process needs to have high quality and frequent checks at every stage of the project cycle, we implement the following steps.
We receive the storyboard/animation narration from the customer. This can be accompanied by hand drawings and 2D models.
The team at R RADIANT ENGINEERING uses the existing 3D models provided by the customer or creates the 3D models required for the product animation.
The material properties are applied to the 3D models.
Then the camera angles are defined, lighting is set and the completed composite is sent to the client for approval.
Once the client approves at this stage, the requirements are frozen.
Our animation specialists then proceed with rendering the final product 3D animation which is once again sent for approval to the client.
The final rendering of the 3D product animation is perfected until the client is completely satisfied.
Experienced Mechanical 3D Product Animators
R RADIANT ENGINEERING's experienced and highly skilled team of mechanical design experts and mechanical design engineers create 3D models adhering to your standards and practices.

The team has an average of 3-5 years of experience in creating product animation for a variety of industries including Piping, Paper Manufacturing, Special Purpose Machine Industries, Hydraulic Equipment Manufacturing Industries, Process Industries, Mining, Sports Equipment Manufacturing Industries and others. The team consists of mechanical engineers and expert animators.

They have in-depth expertise in working with 3ds MAX and Maya for animation, and Inventor, Solidworks, AutoCAD and other commercial 3D modeling packages for 3 D modeling
Outsource your Mechanical Product 3D Animation to R RADIANT ENGINEERING
For cost-effective, true-to-life 3D renderings of mechanical products, outsource your mechanical 3D product animation requirements to R RADIANT ENGINEERING.

We work in partnership with our customers to shorten the product lifecycle and build in quality and improved performance into your product right from the concept stage.

Read how our 3D product animation services helped a seating company save 60% of their advertisement expenses and increase sales by 50%.

From 3D industrial design, mechanical rendering, prototype animation to 3D walkthroughs, we give high quality effects to provide a virtual product in a more lively method.

We are equipped with state of the art infrastructure and cutting edge technology including sufficient bandwidth, which is compatible with the requirements of outsourcing.